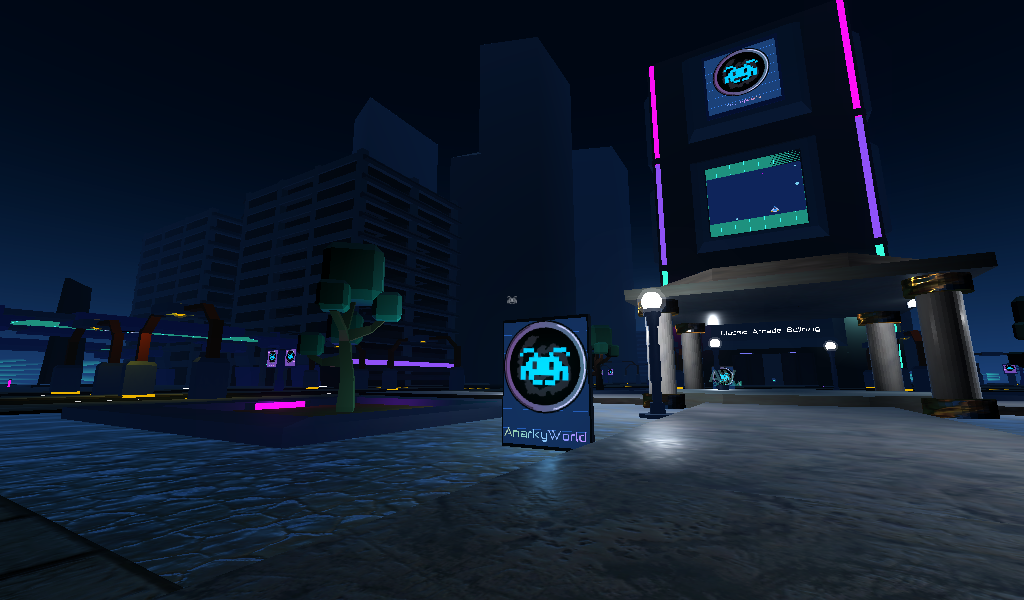 Open world full of mini-games to play alone, online or in local multiplayer. Our world is divided into sectors and with each update the size of the world and the number of mini-games available are expanding.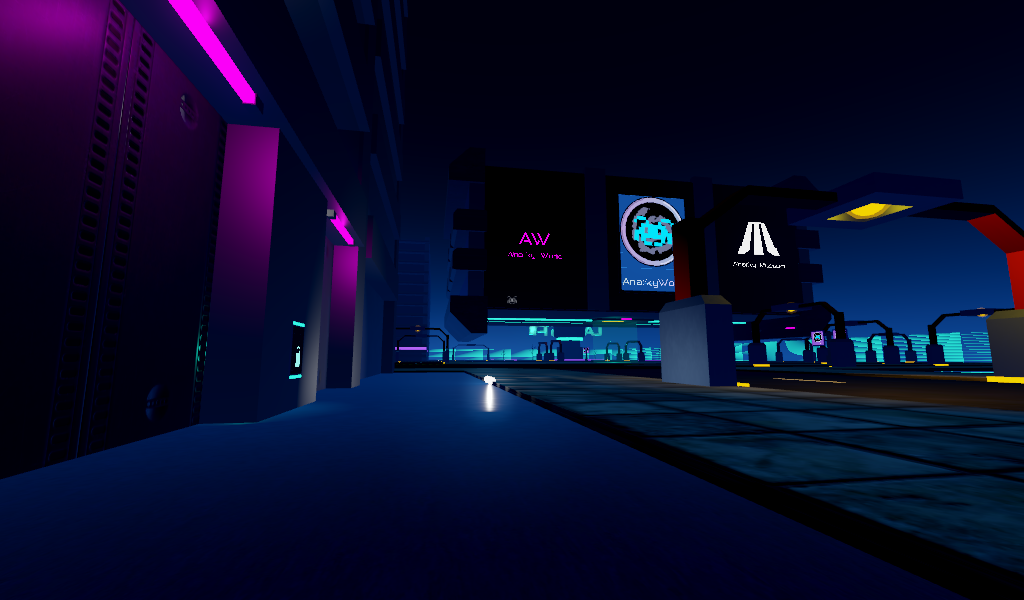 Each player has their own Room that they can customize to their liking. Each room has a unique location in the city and once it is occupied by someone no one else can live there. In this way each user will have a different location in the city as in the real world.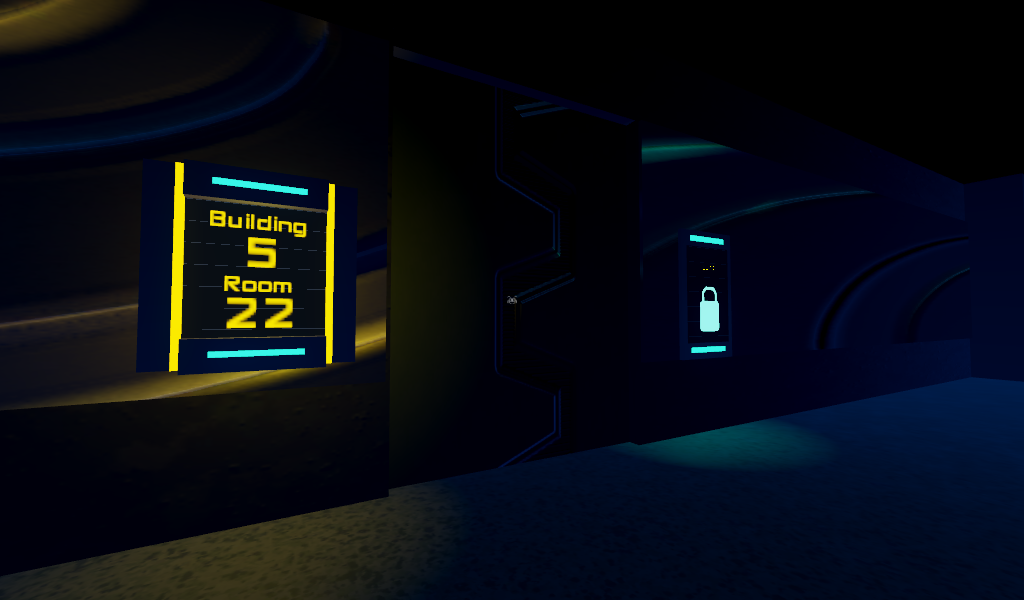 Each room has a lock, the lock ensures that the user requesting to enter is the owner of the room. A unique key can be assigned to the lock that can be shared to allow access to visitors.
When a player makes a change to his room, other players will be able to see it if they have the key to access the room.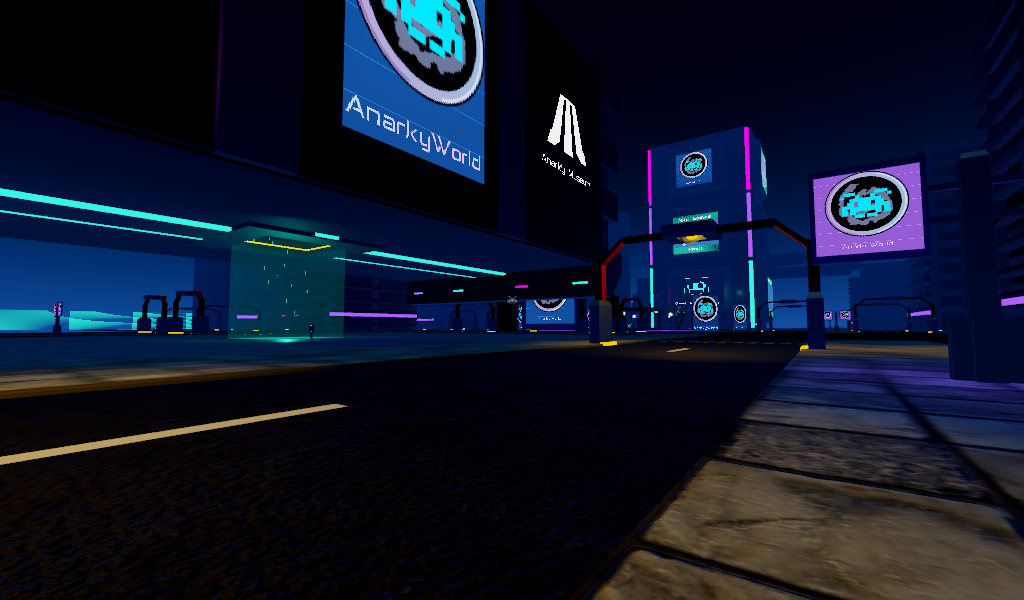 In Anarky there are special buildings where users can perform unique activities. Among the buildings in operation so far we have the building for: Gaming, Virtual Museum and News.
Among the buildings under development are: race track, obstacle course area, combat area and shooter area.

At the moment the game is under development and we have almost ready the 0.0.0 sector. This will be the initial sector of our world and from there we will expand adding activities and mini-games in the process.